The Linky Pledge
You need a subscription to access this page.
This page can only be accessed by subscribers to the "The Linky Pledge" and higher tiers. Subscribe now to get access.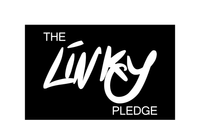 Wa Gwan Linky!!! This is where we link up and build our own vibes🔥🛠️ It's important for me to have a personal link with you🔗So I'll be sending you Exclusive Music & Videos just for joining #TheLinkUp below, which is only the start to us learning about each other's stories and growing together.
You can also take the "Linky Pledge" for $1/month to become a 'Certified Linky'🤝as well as having a chance at winning 1 of 3 monthly prizes. You'll also get full access to the Exclusive Content on the 'Linkages' page of the website.
Prizes Include (but not limited to):
Creative Input

 

(Music, Artwork & Videos)

Surprise Box & Merchandise

Tailored Songwriting & Ghostwriting

(Birthday Song, Jingle, Dedications etc..)

My Songwriting Composition Books
Personal Live Streams & Consultations
Private Online Shows & Sessions
Audio Editing & Engineering
Video Editing
Unreleased Music & Videos
Books

(Audio, Paperback and E-Book)

Email Courses

(For Creatives & Entrepreneurs)
This raffle is just a bonus.... I say that knowing that you supporting me "just because you're a fan" means a whole lot more. Blessings and Guidance😇 Give Thanks.